Below we have included some very useful information regarding the

NEW Window 8 - Consumer Beta

system, with links to the files.
Introduction to Windows 8 Consumer Beta
Introduction to Windows 8 Pop Quiz
The second important topic we have covered here in an introductory level is the newly developed and marketed services of Cloud Computing. While the actual process is not completely new, the vendor marketing has made Cloud computing the latest craze, as well as a signal of things to come, with link to the article. Within the article are many valuable links to learn more technical information about the Cloud.
Introduction to Cloud Services
Good News!
Networking Fundamentals, 2nd Edition - 2012 is available NOW!

All textbooks, Student Lab Manuals, Instructor Manuals, Test Banks and Power Points are available at
Goodheart-Willcox Publishers, Inc.
The new book covers all operating systems, including Windows Server 7 as well as any new material since the 1st Edition. We know you have been anxiously waiting for this edition, so here it is.

This new edition is available for purchase Now! Go to
g-w.com
for all the details.
New Comparison Article for the Network+ Objectives to take effect in September of 2012 Test (N10-005)
Wireshark
Wireshark is a fantastic or "fantastic" network protocol analyzer and its absolutely FREE. My favorite price!
Wireshark was originally known as Ethereal and was renamed in May or 2006. Wireshark is available for download and is free to use. They also have a large collection of frame captures available that you can use to study protocol construction. Wireshark is open source so you can actually look at and modify the software program.

Just click on the link below and you will be directed to the Wireshark home page. Download a copy of Wireshark and be sure to download a copy of the extensive documentation. Look for lab activities from us designed for Wireshark in the near future.
http://www.wireshark.org/
Wireshark is the new version of Ethereal
.
Free Server Operating Systems
Need some free server software, check out the Linux organization open source download page.
They have links to many different varieties of server operating systems such as Red Hat, SuSE, Mandrake and more.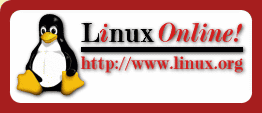 There is also extensive documentation and even a free Linux online course http://www.linux.org/lessons/
I always like FREE, don't you?